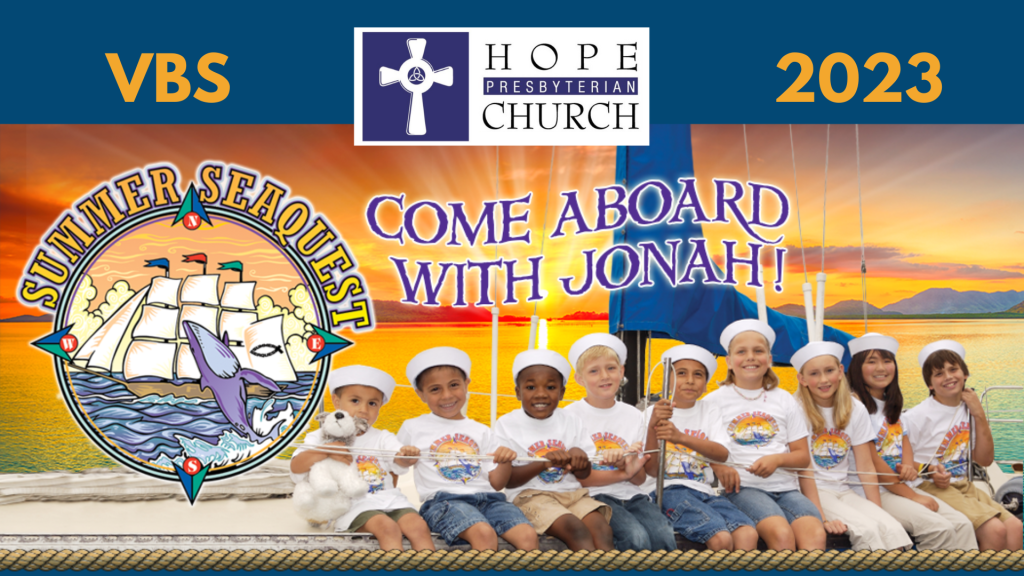 Thank you for your interest in Hope Presbyterian Church's Vacation Bible School for children who are just completing Pre-Kindergarten – 5th Grade (in other words this is for children who are entering Kindergarten – 6th grade in the fall)!
Please read the PHOTO/VIDEO Release Form and HOLD HARMLESS/MEDICAL Release Form prior to registering your child. It will speed up registration if you can print the form and bring it on your first day but we will also have the forms available to sign at the Registration Table. Thank you!
2023 VBS Registration Form
Pre-Kindergarten – 5th Grade (child should have completed this grade)
Dates: June 26 – 30, 2023
Time: 9:00 am – noon
Cost: FREE (donations happily received)
Closing Program: Friday, June 30, from 6:00 – 8:00 pm (please arrive no later than 5:45 pm so our closing program can start by 6 pm)
(Registration forms will go out at a later date for our closing program – your whole family is invited to this!)
Please complete a registration form for each child.
Should you have any questions or if you'd like to volunteer, please contact our church office at 609-896-9090. We look forward to seeing you at Vacation Bible School!